AMT&AMS First PCM Product EEPROM Delivery and the Second Product NORFLASH Announcement Successfully Held
2019-12-16
December 16, 2019, Jiangsu Advanced Memory Technology Co., Ltd. (AMT) successfully held AMT&AMS First PCM Product EEPROM Delivery and the Second Product NORFLASH Announcement. At this event, AMT invited Mr. Zhao Quan, Deputy Mayor of Huaian City, Mr. Chen Zhang, Deputy Secretary of the Huaiyin District Party Committee and Acting Mayor, as well as customer representatives, terminal application companies and industry experts from various places.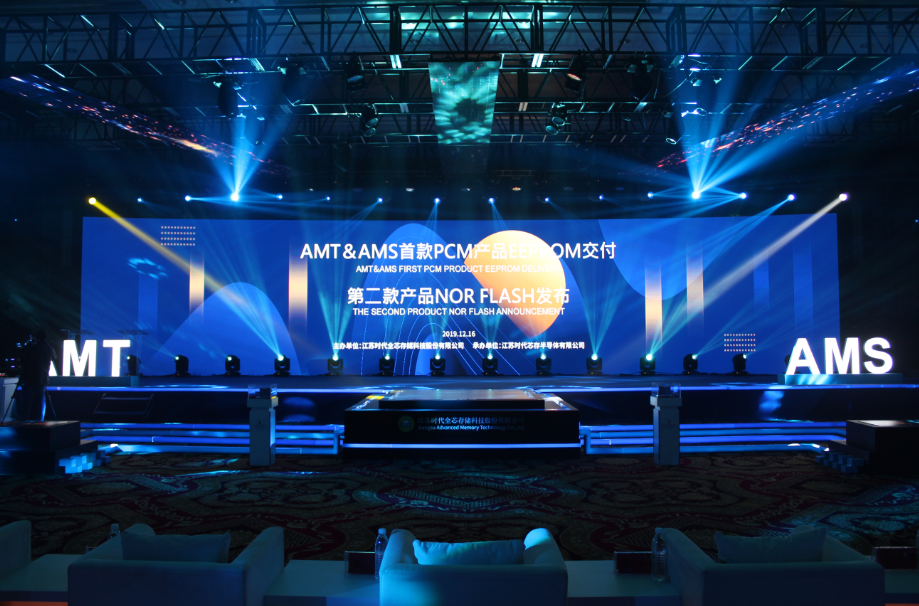 AMT is committed to the development and production of storage products equipped with storage PCM technology. After ten years of development, the company launched its first PCM product in August 2019, filling a gap in mainland China that cannot independently develop and produce core memory. The company has an excellent and mature PCM product development professional team. The team is composed of semiconductor experts and doctors from the United States, Taiwan, China and other places. It is an international elite talent group, combining different R & D functions and advantages in various places, and laying out a unique intellectual property protection system.
(Opening speech by Mr. Zhang Long, Chairman of AMT&AMS)
AMT successfully held the 4th Huai'an International Semiconductor Industry Forum in August 2019, and released the first self-developed and produced 2 megabit phase change memory EEPROM ——"puyuan 611"based on phase change memory materials. It is the first batch of commercial phase-change memory products in China, marking China as the only company in the world following Intel, Micron, and Samsung to master phase-change memory R & D, production processes, and independent intellectual property rights. It is also a company that independently develops and mass produces phase change storage products. The product has passed the back-end packaging, internal testing and customer application testing, which are all qualified and meet the delivery conditions. At the same time, the second product NOR FLASH——"puyuan 622", a 64 megabit phase change memory based on phase change memory materials, began production. At this opportunity, AMT held AMT&AMS First PCM Product EEPROM Delivery and the Second Product NORFLASH Announcement on December 16.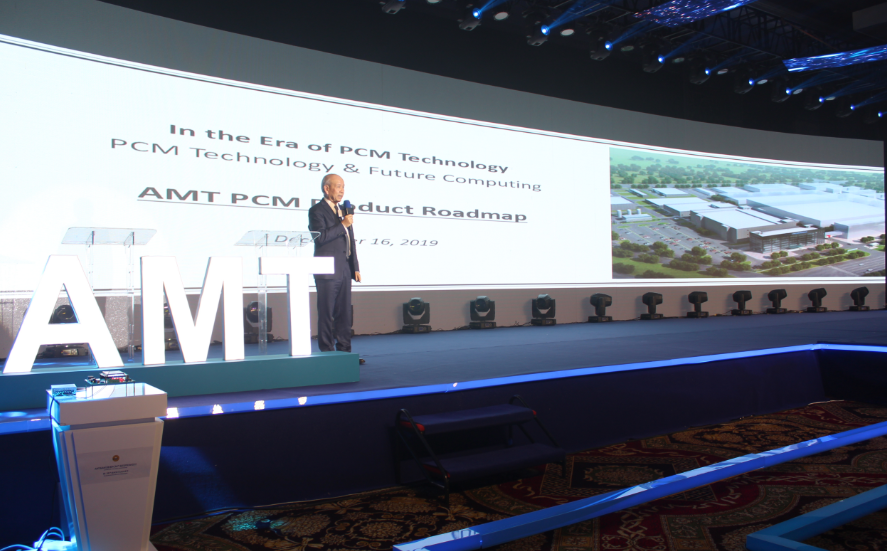 (Ben B.J. Tseng, Ph.D./ AMT Executive Vice Chairman, AMS CEO introduced PCM product market application scenario)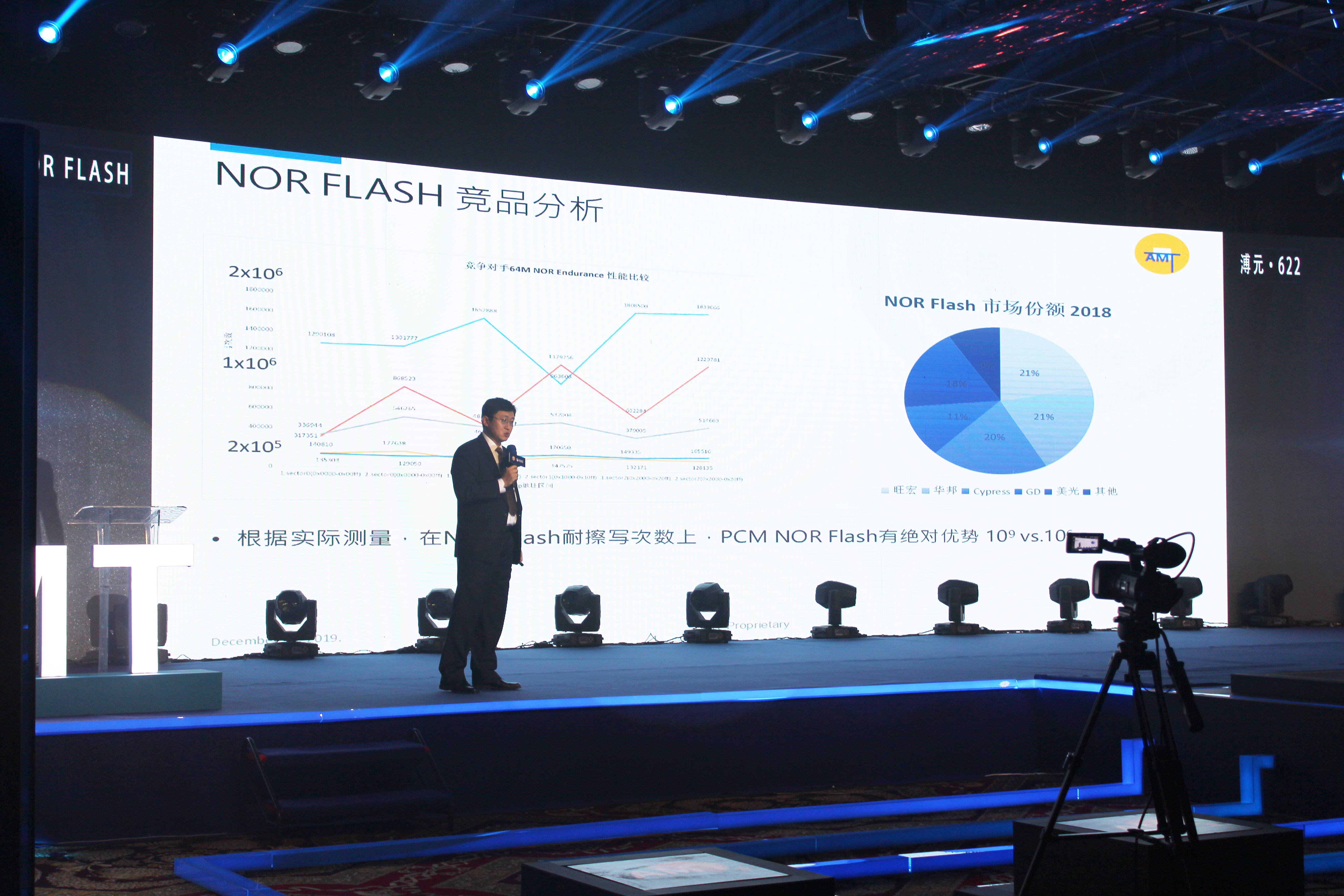 (AMS Assistant President Dr. Zhu Yu introduced product related information and applications)
The announcement of the second phase-change memory product, NOR FLASH, has promoted the industrialization of new memory projects in China, and has improved the R & D level and international influence of the semiconductor industry in China. As the most promising new memory, the market space in the future is huge.
(AMT Director Mr. Yang Jianhui and Mr. Zhai Ruyou, General Manager of Allwinner Technology Co., Ltd. Beijing Company jointly delivered the first AMT product.)
(AMT director Mr. Zhang Xiangbang and general manager of Shenzhen Ansoft Ruitong Technology Co., Ltd. Xue Jingqing held the signing ceremony of AMT product sales)
This event was successfully held, marking the industrialization of AMT phase change memory and its market. This not only reflects AMT's ability to quickly bring fourth-generation storage products to the market and independently develop mass-produced phase-change memory, but also marks the company's formal entry into the commercialization phase from the startup stage to continue for another ten years to sharpen the spirit of China's "Make Chips Dream"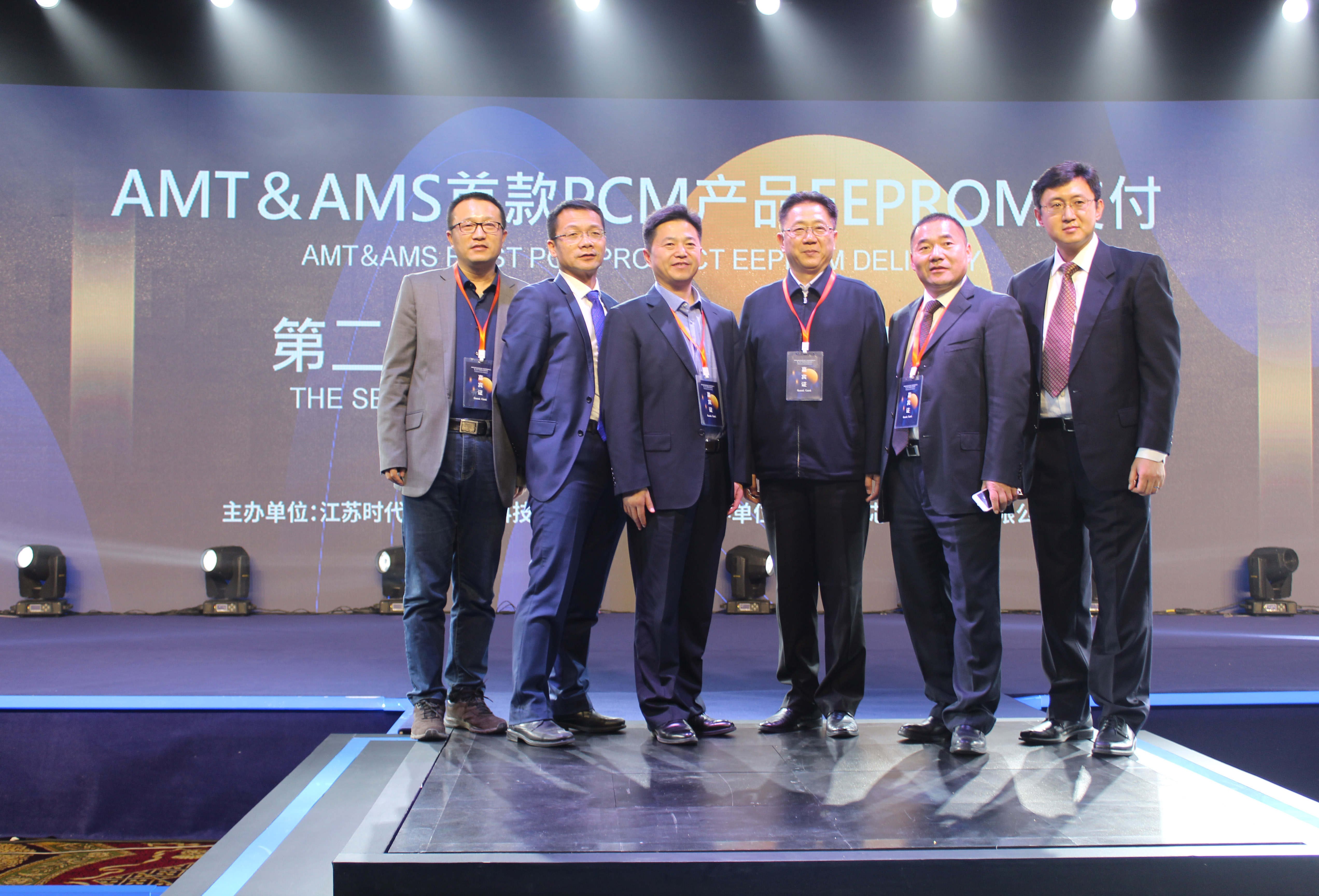 From left: Mr. Zhai Ruyou, General Manager of Allwinner Technology Co., Ltd. Beijing Company, AMT director Mr. Zhang Xiangbang, Mr. Chen Zhang, Deputy Secretary of the Huaiyin District Party Committee and Acting Mayor, Mr. Zhao Quan, Deputy Mayor of Huaian City, Mr. Zhang Long, Chairman of AMT&AMS, Dr. Zhu Yu, AMS Assistant President
Mr. Zhao Quan, Deputy Mayor of Huaian City, Mr. Zhang Long, Chairman of AMT&AMS and AMT Director Mr. Yang Jianhui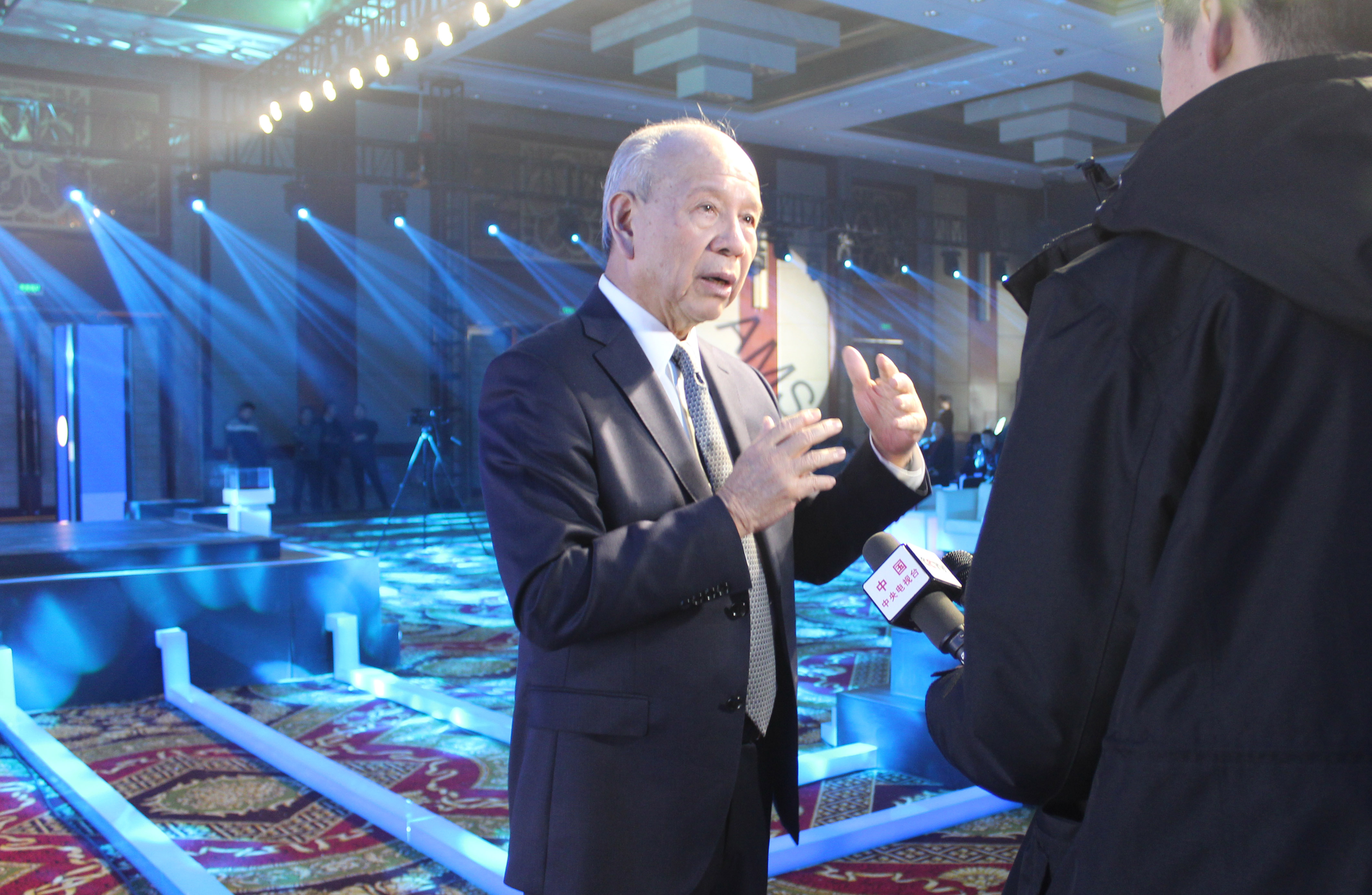 (CCTV reporter interviews Dr. Ben B.J. Tseng, vice chairman of AMT and general manager of AMS)
(CCTV reporter interviews Dr. Zhu Yu, AMS Assistant President)